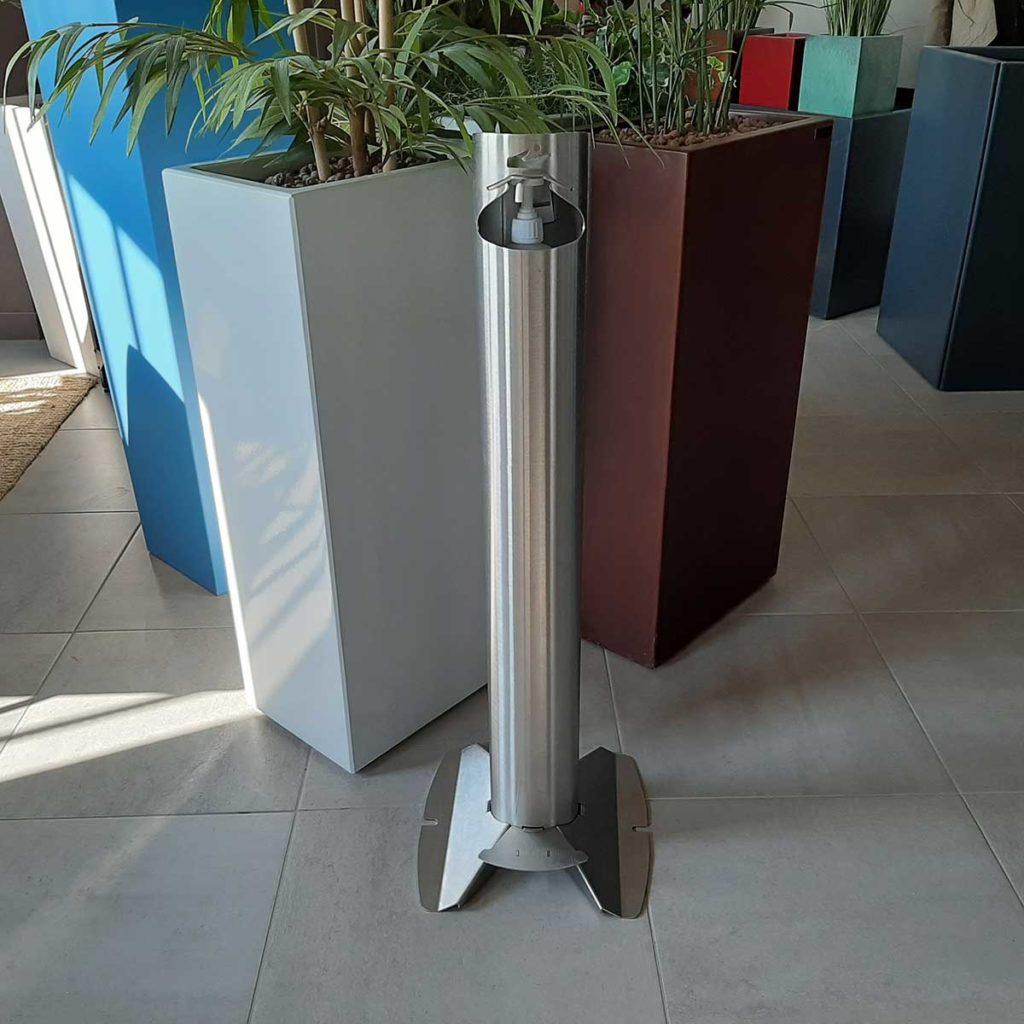 Hand sanitizer dispenser
Universal and contactless dispenser, for hand disinfection, without risk of contamination
Faced with the unprecedented situation that we all have to face today, Atelier So Green has decided to use its know-how and its production tools to develop new products such as dispensers for contactless distribution of hand sanitizers. We must all adapt to resume our activities and secure our employees, our customers and our visitors.
For use in businesses or for establishments open to the public, the hydroalcoholic gel distribution dispensers can be placed at the entrance to buildings, toilets, refectories, cloakrooms, classrooms, at counters, in the kitchen…
Our French know-how allows us to offer quality, robust and reliable products to quickly answer to the urgent needs imposed on us by the current health situation.
SBD-HYmade is a Design column; Because a simple and well-designed product offers the best answer in terms of quality and functionality. Stainless steel is the essential choice to guarantee longevity and hygiene by durably resisting to the most aggressive cleaning products.
Since the ATELIER SO GREEN is committed to the values ​​of industrial design, we have developed this dispenser with the aim of a particularly optimized design. And because we have taken the time to anticipate the operating constraints of our distributor used in public space, we have chosen robustness and designed a product that will make your life easier. Its rational design also makes it capable of meeting the constraints of productivity and personalization.
SBD-HYmade is thus competitive by its quality, its functionality and its production capacity.
Made in France
The know-how for a quality, robustness and durable design.