Beautiful fitting of a rooftop of 165m ² in the city center of Annecy !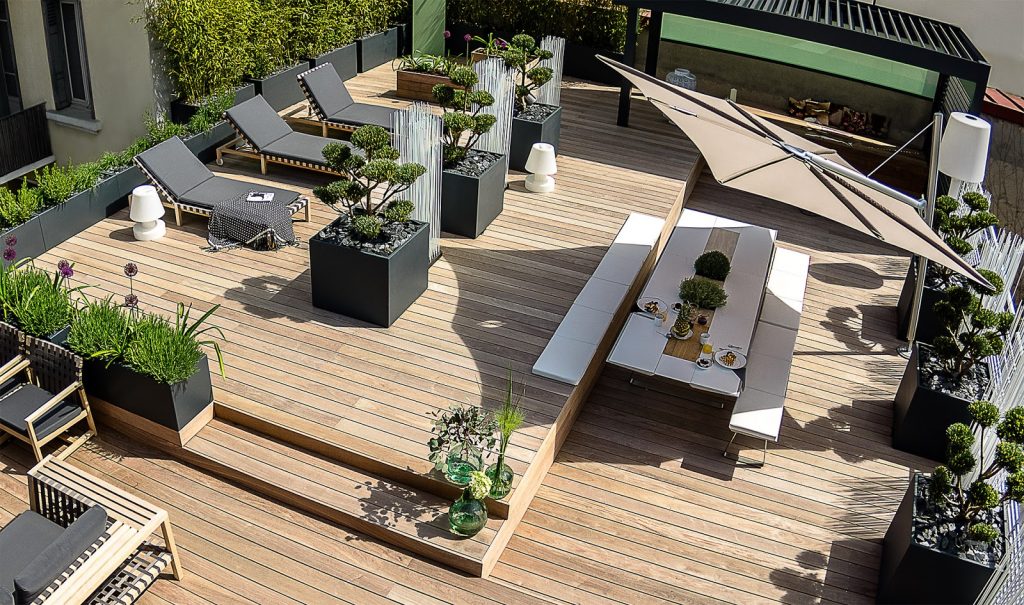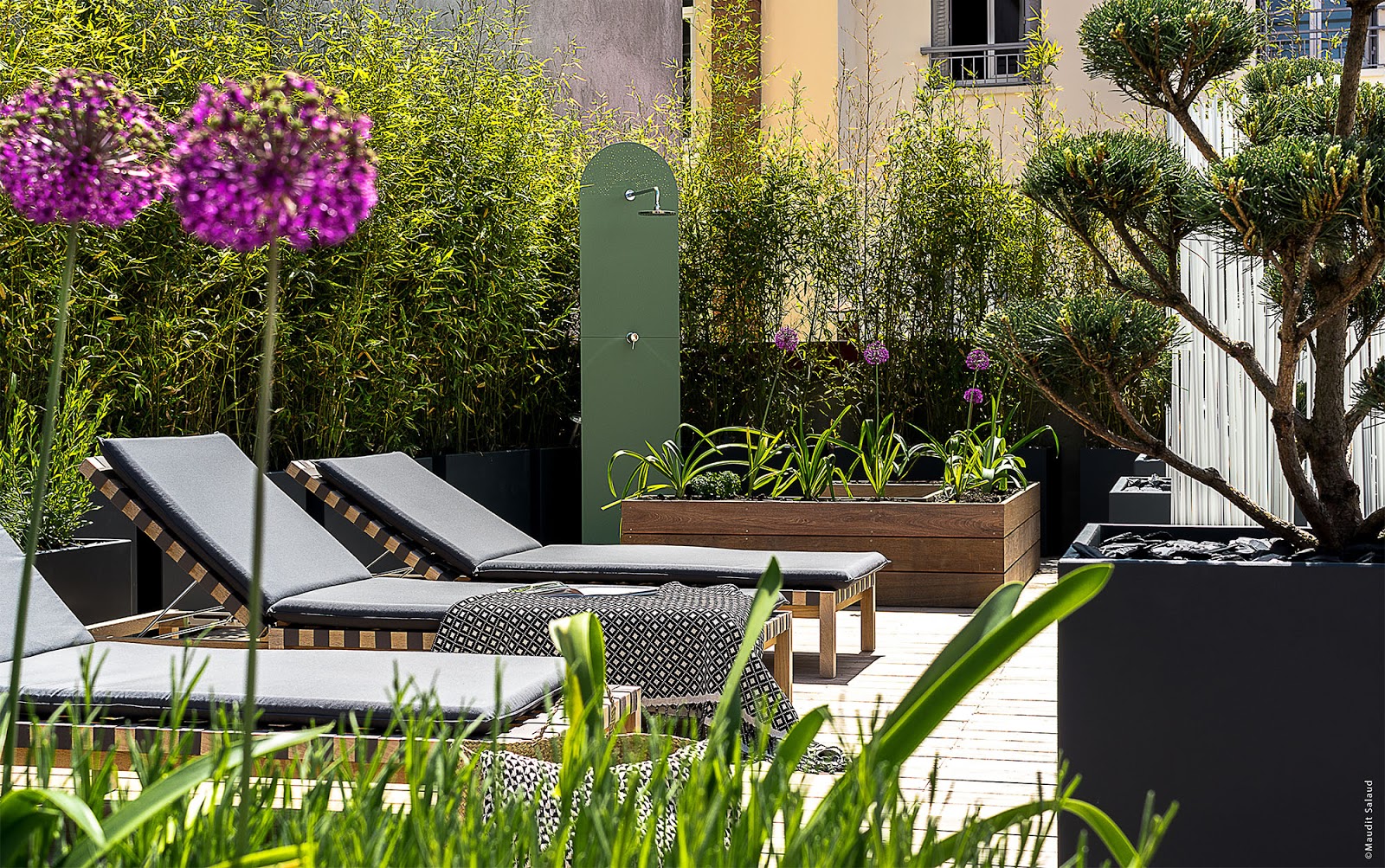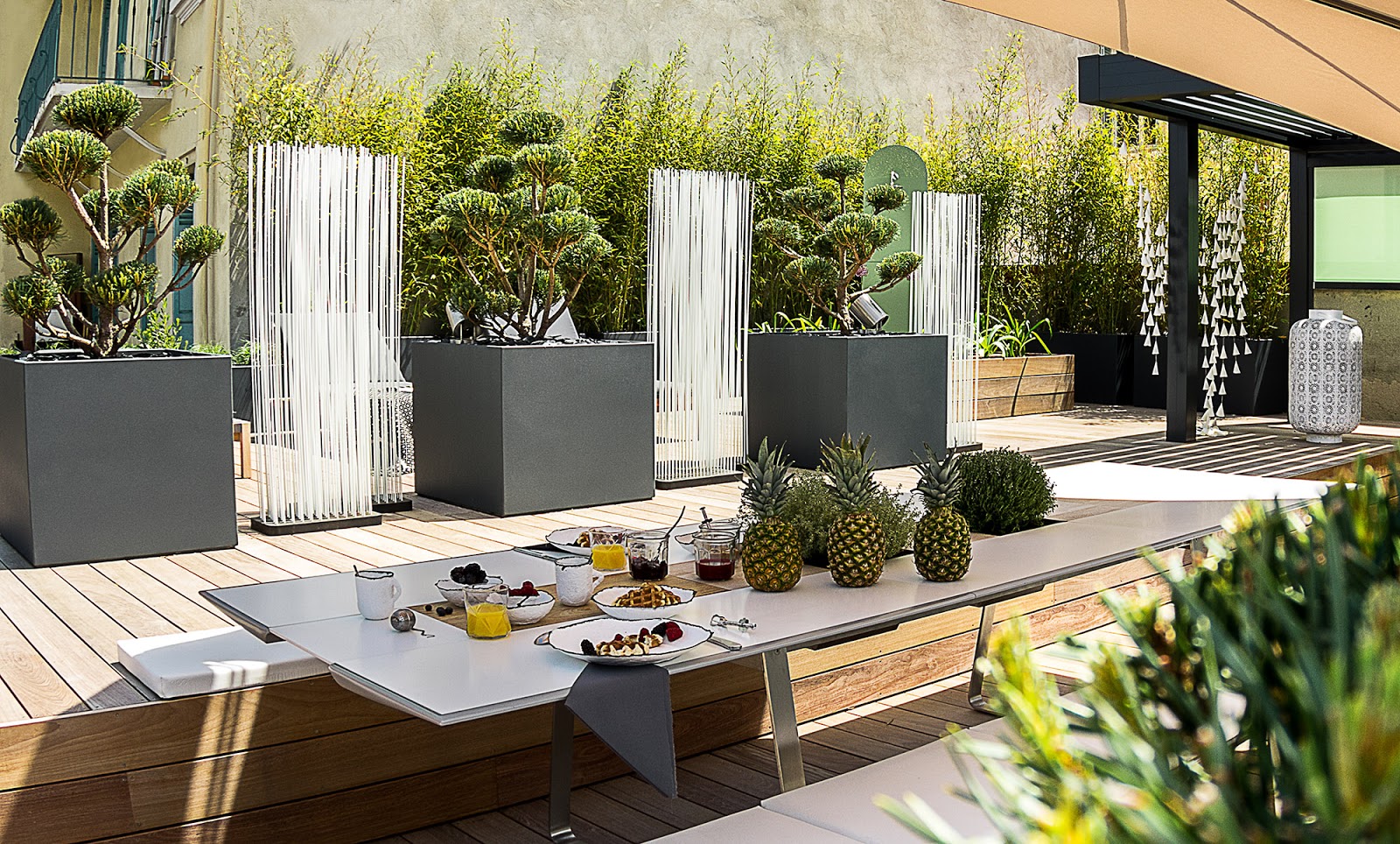 Very small, the entrance to the building has conditioned the size of certain supplies such as planters for example. It is the furniture that must adapt to the project and not the reverse !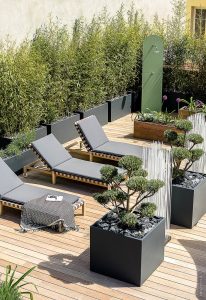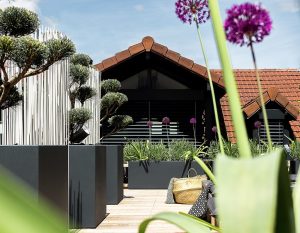 A bamboo hedge with its evergreen foliage protects from the wind and forms a particularly effective visual barrier. The pines watereri carved in bonsai give a touch of exoticism, the essential element of contemporary atmospheres. On one side, plants with high summer flowering have been selected to deliberately contrast with the purity of the place.
An irrigation system is integrated into the planters; It facilitates the growring of all the vegetation on the terrace.
References: IRM120.55H60 / IRM120.45H45 / ICM80.80H70 – Finish Anthracite Grey RAL7016 Micronized varnish
An achievement signed CHARVIN PAYSAGISTE: www.charvin-paysagiste.com
Photographs: © Maudit Salaud www.mauditsalaud.com
Find this Rooftop in the magazine TRAITS D'CO the magazine Archi – Déco:
https://issuu.com/traitsdcomagazine/docs/traits_dco_magazine_annecy-aix-les-_557f9f75ba41fa
http://www.traits-dcomagazine.fr/agencement-dun-rooftop-annecy/