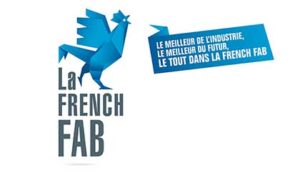 The best of the industry,
The best of the futur,
All in the FRENCH FAB !
The French Fab is the new name of the French Industry. It embodies the thousands of SMEs and ETI territories, sectors, major groups.
It is supported by the State, the Regions, France Industrie, the professional federations, the Alliance for the industry of the future, the Movement of the midsize companies, Business France and Bpifrance.
The French Fab embodies the refoundation of French industry. An innovative industry, exporting and open to the evolutions brought by digital,
new technologies and the green economy.