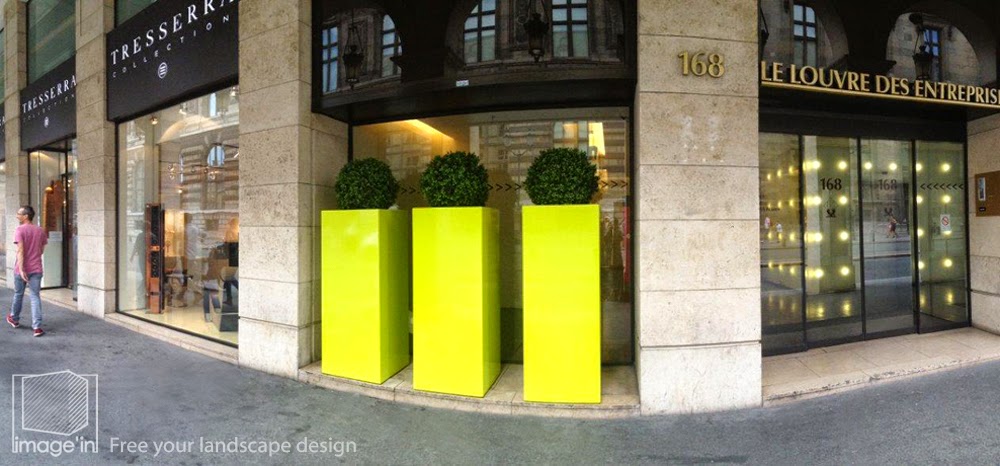 It's in the Louvre des Antiquaires, opposite the famous Louvre Pyramid, that Image'In signs a new big achievement : very large plant containers, at height of man, with a flashy color ! 
Immovably thanks to its volume and therefore its weight, ICH60.60H150 planter is ideal for positioning in the street. 
Made in France, in our workshops in Touraine, and made bespoke by Creation CJCJ.