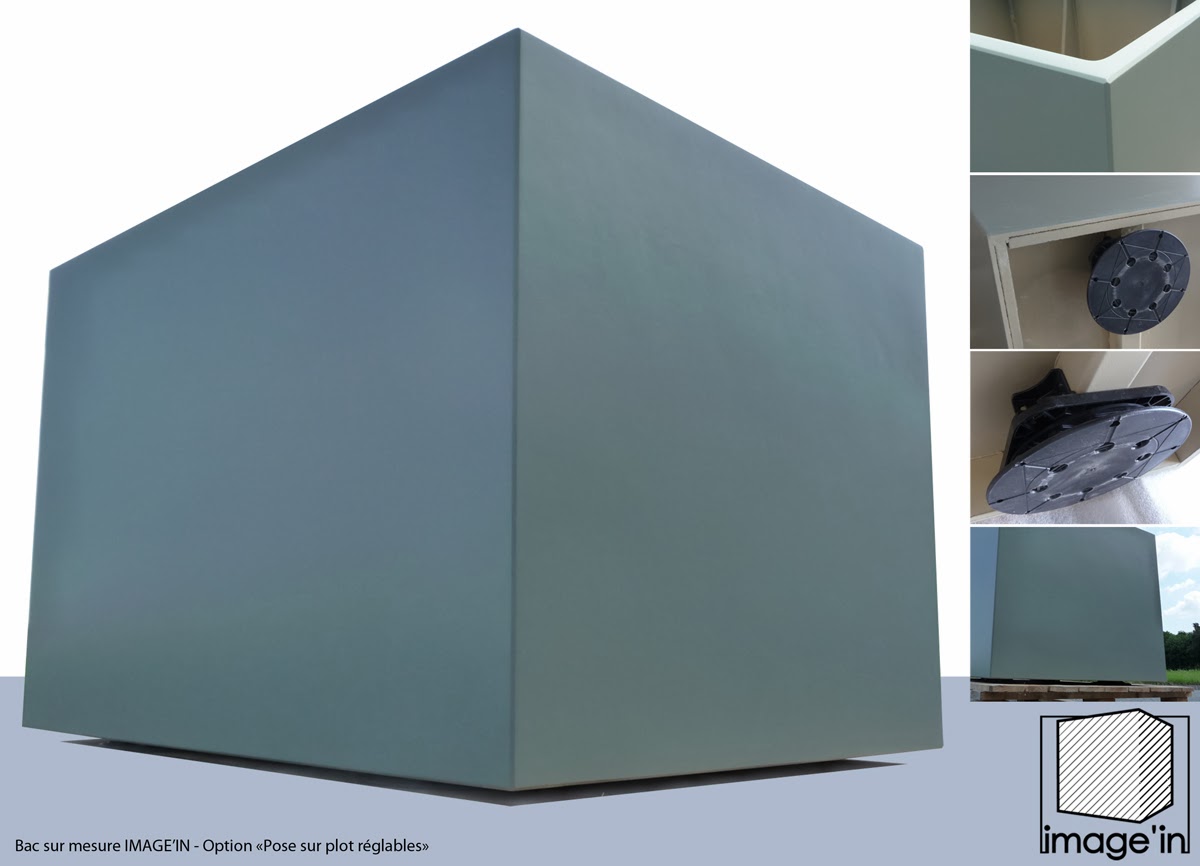 The setting on PVC pedestals is an interesting option for installing planters on imperfect surfaces. 
Ideal when the ground is not flat, but also to allow the flow of rainwater under the trays, or facilitate cleaning floors without having to move the planters! 
The dissimulated installation of the pedestals also provides a beautiful aesthetic effect : as the planter is in levitation few cm above the ground.